Money Saving
If you find a broken link in this list, please report it to the webmaster.
MONEY SAVING ON TRANSPORT
The train ticketing system is a farce
. To keep your spending away from the buffers, you need to learn how to play the system with hidden tricks.
This guide has 20 sneaky ways to save on fares, including how to split tickets (you can use our free tool), beat booking fees, find hidden promotions and much more.
Book 12+ weeks early for the cheapest tickets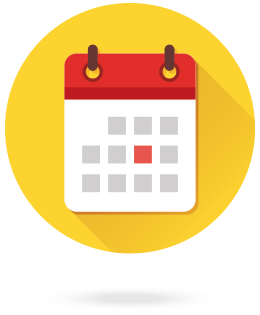 Booking early is normally best - and the key is normally to start looking at least 12 weeks before.
Contractually Network Rail must have the timetable set 12 weeks in advance. So train operators commonly release cheap advance tickets shortly after. It's not always dead on 12 weeks though, often more like 10 or 11.
Some train companies are now starting to release advance tickets even earlier – with the caveat that times could change slightly. For example, Virgin East Coast releases advance tickets 24 weeks ahead for routes from stations north of York into London.
Get a free alert when tickets go on sale
If you know when and where you want to go, there's a sneaky way to be first in the cheap tickets queue. If you sign up and fill in your journey details with TheTrainline's* ticket alert system, you will get an email when cheap advance tickets for that specific journey come on sale (commonly the cheapest fares).
To help, National Rail has a future travel chart, showing the furthest away date in the future you can buy advance tickets for each train firm.
Split your tickets, not your journey
This is the big trick everyone should know. Instead of buying tickets for the whole journey, bizarrely, buying tickets for its constituent parts separately can slash the price – even though you're travelling on exactly the same train.
It's perfectly allowed within the National Rail Conditions of Carriage. The only rule is that the train must call at the stations you buy tickets for.
Save £219 on a London-Durham return
To show how this works, we unearthed this cracking example. For a London to Durham return, the cheapest ticket was an anytime return at £301. Yet the train stopped at York, so instead we found four singles:

The total cost for those tickets was just £82, a saving of £219. Just to clear it up…
It's the same train at the same time - the only difference is you've four tickets covering the journey rather than one
Full step-by-step guide to finding split tickets
Watch out if you need to change trains
In the rare event that you book specific tickets, your split ticket stop coincides with the station where you change trains, and your first train runs late, then your second ticket might not be valid for the next leg of the journey.
For example, if you travel from Aford to Cshire via Btown and split your tickets at Btown, but you need to change trains at Btown, then if the Aford to Btown train is late, your ticket may not be valid for the later Btown to Cshire train.

Finally, off-peak and super off-peak tickets require you to travel at specific times of day. If you split your tickets at a station where you change, and the delay takes you outside the off-peak time, you may have to pay again to travel during this time.
Free TicketySplit tool to find split tickets
While split ticketing gives massive savings on scores of routes, the problem's always been finding when it works. Now our split ticket tool uncovers hidden ticket combinations to cut the cost.
Just go to our new TicketySplit tool, tell it your journey, and it'll tell you where to split and the saving. This unique tool splits advance tickets as well as on-the-day tickets - often where the supersonic savings are.
Please feed back
Please add your feedback and successes to the TicketySplit forum discussion. If you spot any glitches, please email splitticket@moneysavingexpert.com, letting us know which mobile phone you're using.
Anything to watch out for?
As with all split ticketing, the train MUST call at all the stations you buy tickets to and from. Beware split-ticketing at stations where you change trains: if your service is delayed and you've a time-specific ticket, you may need to pay extra. See a full warning.
Quick questions
How do I buy split tickets?
Can you save by splitting a ticket more than once?
Can you split return tickets?
What if I'm delayed on the journey?
How does the tool make money?
Book early, late
Most people know buying train tickets before you travel is nearly always cheaper, but many don't realise you can often buy them right down to the wire. The golden rule is:
Always check if tickets are still available the night before - you may even be able to get some on the day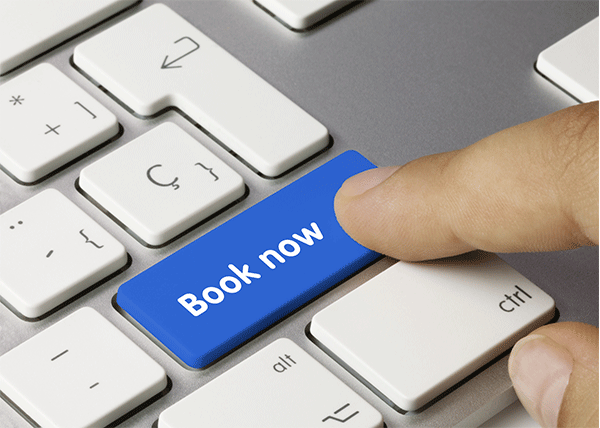 If tickets haven't sold out, one rail firm still let you buy advance tickets on the day. Many more let you buy the day before - so never assume it's too late. (Always make sure you'll have enough time to get your tickets beforehand as with some third party sites it can take up to two hours before your ticket's ready for collection.)
Here we've listed the cut-off points for advance tickets with each train provider. We update this table regularly but policies can sometimes change, so always check.
LAST TIME TO GRAB CHEAP TICKETS (IF AVAILABLE)
TRAIN COMPANIES
On the day
CrossCountry (up to 15 minutes before subject to availability),
11.59pm the day before
Abellio Greater Anglia, Virgin East Coast, Grand Central, London Midland, South West Trains, Virgin Trains
6pm the day before
Arriva Trains Wales, Chiltern Railways (at ticket offices; 9pm via website or app), East Midlands Trains, First TransPennine Express, Great Western Railway, First Hull Trains, Northern, ScotRail, Southeastern, Southern Rail.
Other
Heathrow Express (1) Stansted Express (online only at least three days in advance), NI Railways Enterprise (5pm the day before travel; 72 hours for cross-border service), C2C (must be at least seven days in advance).
Advance tickets not available
Gatwick Express (2), Merseyrail, Thameslink
Table correct as of 17 June 2016. (1) There are 14, 30 & 90 advance ticket options but Express Savers can be bought right up to boarding. (2) You can save 10% buying online
Spend over £90/year? Consider a railcard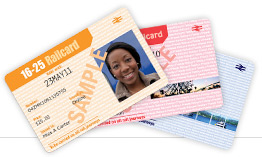 Railcards can cut a third off the bill. You can buy them on the Railcard site and most are usually £30 per year or £70 for three (works out at £23.30/year). So spend more than £90 a year, even on just one trip, and it's cheaper.
All railcards, except the Network railcard, also give you up to a third off off-peak rail and tube travel in London on Oyster pay-as-you-go, or on Day Travelcards. Just go to an underground ticket office with your railcard and ask them to register it to your Oyster card or buy a travelcard.
Check our Railcard Deals page for discounts.
Don't assume every journey's eligible for a railcard discount, although time restrictions never apply on weekends and bank holidays. Always check first, especially if travelling at peak times as these vary by operator.
UK railcards
TRAVEL DISCOUNT
WHO'S ELIGIBLE
RESTRICTIONS ON USE
PRICE
1-YR
3-YR
A third off adult fares
Under-26s or full-time students of any age
Can be used any time, but travelling before 10am on weekdays the min fare after discount is £12.
£30
£70
A third off adult fares; 60% off child fares

Up to four adults (aged 16+); up to four children (aged five-15)

Can't use it during the weekday morning peak period when travelling between stations in theSouth East and London. Must travel with a child to get the adult discount.

£30
£70
A third off adult fares for two named persons
Over-16s

Can't use it before 9.30am on weekdays. Both named persons on the card must travel together.

£30
N/A
A third off adult fares
Over-60s1
Can't use it in weekday morning peak hours when travelling between stations in the South East and London.
£30
£70
A third off for you and an adult companion

You may qualify if you receive disability-related benefits and/or have certain disabilities. Your companion doesn't need to be a carer.

None - you can use it across the entire National Rail network any time, any day.
£20
£54
A third off adult fares and 60% off for children insouthern England
Up to four adults (aged 16+); up to four kids (aged 5-15)
Can't normally be used before 10am on weekdays, though some operators allow you to use it a little earlier. £13 min spend for adults from Mon to Fri.
£302
N/A
1. Some local councils give discounts on the £30 cost of this card, so it's worth checking with yours first. Use Gov.uk's local council finder. 2. If you've a season ticket for London or south-east England, you qualify for a Gold Card, which gives similar discounts to the Network Railcard.
Got a season ticket for London or the South East? Get a free Gold Card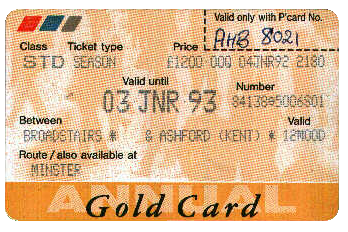 If you buy an annual season ticket for a route which starts and/or ends in the Network Railcard area (effectively London and the South East), or if you buy an annual Travelcard from Transport for London, you'll also get a Gold Card.
This gives a similar discount as a Network Railcard but also gives you a third off off-peak travel in London with an Oyster card - so you don't need to buy one separately. When you buy a qualifying season ticket, the pass given to you should also say "Gold Card" at the bottom. Those buying an annual Travelcard on their Oyster card will be given a separate Gold Card at the ticket office.
Just as with a normal railcard, you'll need to take your Gold Card with you to get the discount when travelling on eligible routes. To get the discounts on tube and London rail journeys, ask a London Underground ticket office to check a Gold Card discount has been loaded onto your Oyster card.
In Jan 2015, the benefits you get with the Gold Card changed - for one, you are now able to use it in across a wider area. For more info, see the National Rail website.
Regular traveller? Grab a season ticket
Regular rail users and commuters should always consider annual season tickets. National Rail's season ticket calculator is a nifty little tool to help you work out the cost.

The same journeys often have multiple season ticket options. Check them all, as it can make a real difference. A standard 12-month Bristol Temple Meads to London season ticket is £11,120. Yet if you restrict your travel to the Warminster and Salisbury route, it's £7,812.
Getting a season ticket on a heavy commuter route? Check if there are any split ticket options. It can be possible to save with two season tickets covering different journey legs.
Don't forget, if you've an annual season ticket inside the Network Railcard area, you get under-utilised extra perks through the Gold Card scheme.
To see how you might be able to save on the cost of your season ticket, read ourCheaper Train Season Tickets guide.
Singles can beat returns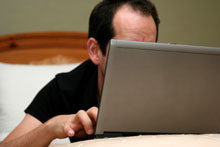 Returns should be better value but often aren't. Lots of top deals are only available on one-way fares. It's very common that cheaper fares are available for two single tickets but not the return, so always check.
The web makes finding them easy as you'll often be shown both single and return fares.
Save £266 on a London to Manchester return
As an example, a search for a seat on a London to Manchester train, coming back the next day, brought up a standard anytime return ticket costing a whopping £332. A quick check instantly found that for the same journey, an outbound advance single ticket was £36, while coming back, a Manchester-London advance single cost £26 - a total of £62 for the journey.
Use the top UK train booking sites
There are seven main ways to search out cheap train tickets online. Bizarrely, different sites sometimes list different tickets, so for a belt 'n' braces check on a big fare, try a few.
The main UK-wide booking sites
BOOKING FEE
CREDIT CARD FEE
DEBIT CARD FEE
DELIVERY FEE
ADVANTAGES
FIRST CLASS
SPECIAL DELIVERY
Virgin East Coast
No
No
No
Free1
£6.45

Virgin East Coast sells all train companies' tickets. *Postage is free if a station has no ticket collection machine.

Takethetrain.co.uk
No
No
No
£1
£6

Devoted train nerds on our forum rate this site, which clearly highlights the cheapest fares when you search.

RedSpottedHanky
£1 per booking.
No
No
N/A
£10

Tesco points stashers can double their vouchers' value on RedSpottedHanky tickets.

Read

more

.

TheTrainline*
Between 25p to £1.50 depending on ticket price. £1 per booking on mobile app.
2% of transaction or £1.50 on mobile app
No
£1 (for 2nd class post)
£7.50

If you're flexible, bash in your destination on its Best Fare Finder and it'll hunt for the cheapest days and travel times.

Raileasy*

£2.50

4.5% (or 2.5% if charge is more than £5)
No
£1.501
£7.50

Sometimes highlights hard-to-spot deals, eg, when first class is cheaper than standard.

Train operators' own sites
N/A
N/A
N/A
N/A
N/A

Check the relevant train firm's own site, as they often give discounts.

National Rail
N/A
N/A
N/A
N/A
N/A

It doesn't sell tickets, but it lists fares and has great depth of search. It links to train operators, most of which are fee-free.

1 You'll only be charged for postage if your departure station has ticket collection facilities and you choose to have your tickets posted.
Double Tesco vouchers' value on rail fares
Spend Tesco Clubcard vouchers on goods in its Tesco Clubcard Partners* list and their value's up to quadrupled, so a £10 voucher becomes up to £40.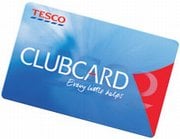 One of the deals featured is with train ticket shopRedSpottedHanky. Swap a £10 voucher and it's worth £20. It includes cheap advance fares and you can use your railcard. Sadly, there's a £1 booking fee.
In our check, prices were similar to elsewhere, so this is still a decent saving. To book, go to Tesco Partners*. The minimum order is £5 (for a £10 rail voucher) and vouchers are valid for six months.
Before doubling on RedSpottedHanky, check Tesco's Clubcard Partner list, as you may be able to quadruple vouchers' value elsewhere. See our Top 10 Tesco Partner Rewards.