Money Saving
If you find a broken link in this list, please report it to the webmaster.
BANK ACCOUNT SAVING DEALS
Children can earn up to 4% in the top savings accounts - yet many have cash in accounts paying dismal amounts. That doesn't just deprive them of interest, but the chance to learn the valuable lesson that your money can work for you.
This is a full guide to the top-paying children's savings accounts, how tax for kids works, grabbing freebies and how to use their tax-free allowance for your gain.
Tips on teaching kids to save
The simple money lesson for younger children is obvious - put your cash in the bank and it'll grow. Yet as they get older there's another valuable lesson to be learned. A bank's job is to make money from you - our job is to try to keep our cash.
This may sound like a tough message to teach kids, but it's crucially important. The banks would like us to say "put your money in the bank", not "it's which bank you put your cash in that counts". So here's some top tips for helping kids learn and understand about saving.
Do children pay tax on savings?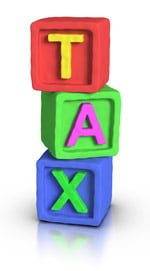 There's a common myth that children don't pay tax - that's simply not true. In fact, they're taxed in exactly the same way as adults.
Yet most children don't have jobs or earnt income. And for the 2016/17 tax year, if they've no income they can earn up to £17,000 from savings without paying tax on it (that's the£11,000 personal allowance + £5,000 starting savings allowance + the new £1,000 personal savings allowance (PSA)).
Even if they do have income, and even if it means they're a taxpayer on it, the personal savings allowance which launched on 6 April 2016 means if they're basic rate taxpayers, they can earn £1,000 of savings interest tax-free.

Plus the other PSA benefit is all savings interest is now paid tax-free, so the old system where special forms needed to be signed for children to receive interest gross (tax-free) has gone.

Yet there is one fly in the ointment...
If money is given by a parent or step-parent and the interest is over £100/year the whole thing is taxed like it's the parent's cash.

Money given to a child by each parent or step-parent (not grandparents, aunts, uncles etc) which generates more than £100/year in interest in normal (non-Junior ISA) savings will be paid at the parent's tax rate.

The £100 allowance is on a 'per parent' basis, rather than a 'per child' basis. The aim's to stop parents using their kids' tax-free allowance for an extra allowance.

Once the child earns more than this, the whole lot is taxed at the parent's tax rate. Yet even then if the parent is within their personal savings allowance and the child's savings don't take them over, then it'd still be tax free.

Yet if the child goes over the £100 limit and the parent is over the PSA then their savings would be taxable, in which case saving it in a Junior ISA would be a tax benefit, as then it's tax free.
Can a grandparent open an account for a grandchild living abroad, in the child's name?
Best Buys Children's regular savings
Regular savings accounts require you to put a minimum amount of money away each month. In return, they often pay much more interest - and at present, the top pick's interest smashes all other best buys.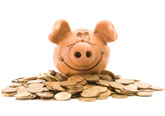 If you miss a month or need to withdraw cash you'll often lose the rate, so only consider this if you're sure you'll be able to pay cash in during the time period. For a more detailed explanation of how the interest works and pros and cons, read the full adults' Regular Savings guide.