Breaking - BREAKING NEWS - USA and Canada
Speeding vehicle strikes pedestrians in New York's Times Square, killing one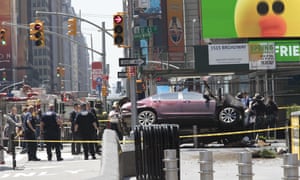 A man drove his car at high speed onto a pavement in New York's Times Square on Thursday, killing one 18-year-old woman and injuring 22 other people.
Bill de Blasio, the mayor of New York City, said there was "no indication that this was an act of terrorism", after observers initially feared a repeat of recent incidents in Europe.
The mayor said that authorities were none the less "reinforcing key locations around the city" out of what he called "an abundance of caution". Read more HERE.